Step One: creating your event's page
On your home page you will find the tab for "Events". Click on that tab and it will take you to a listing of the upcoming events your friends have shared.
(Text continues below photos)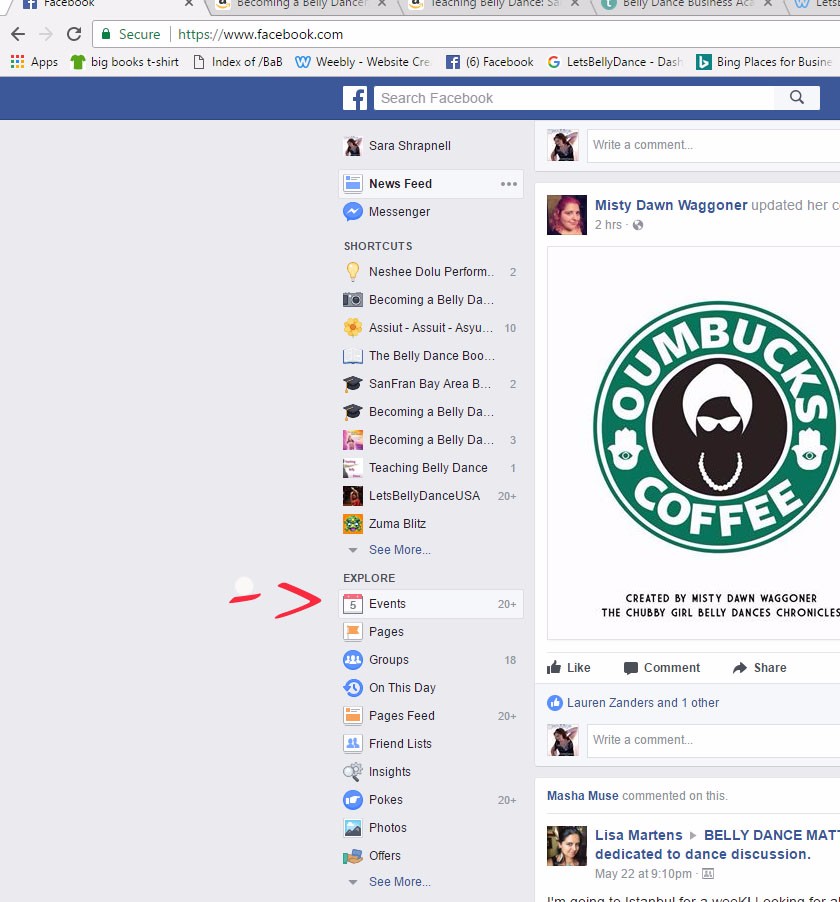 On the left hand side you will find the button to "Create Event". Click on the triangle and you will see the option to create a public or a private event.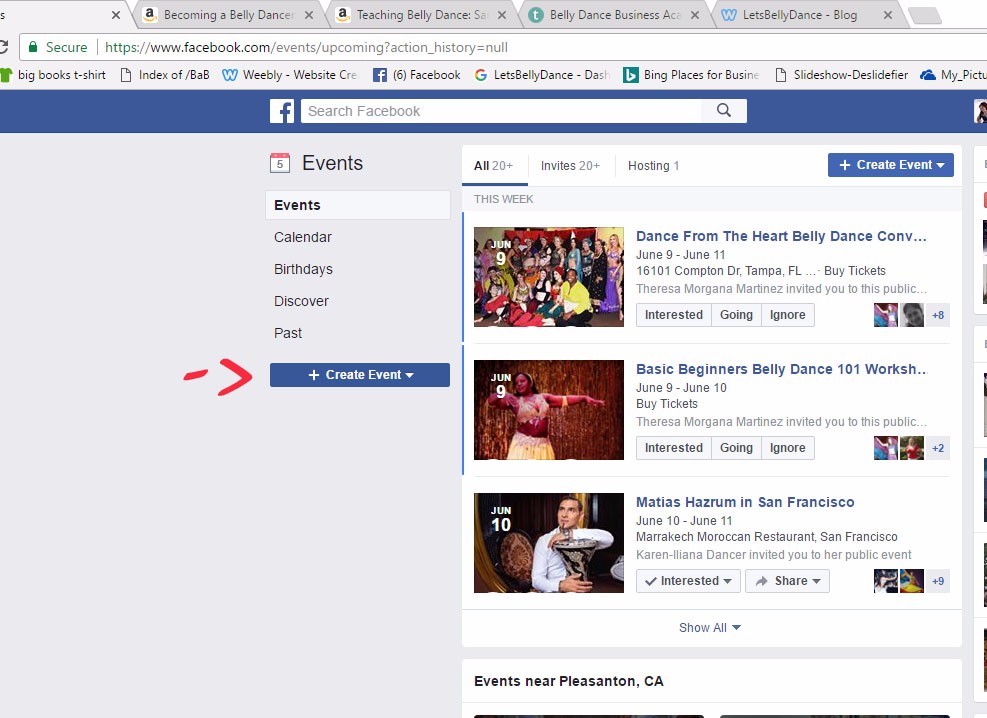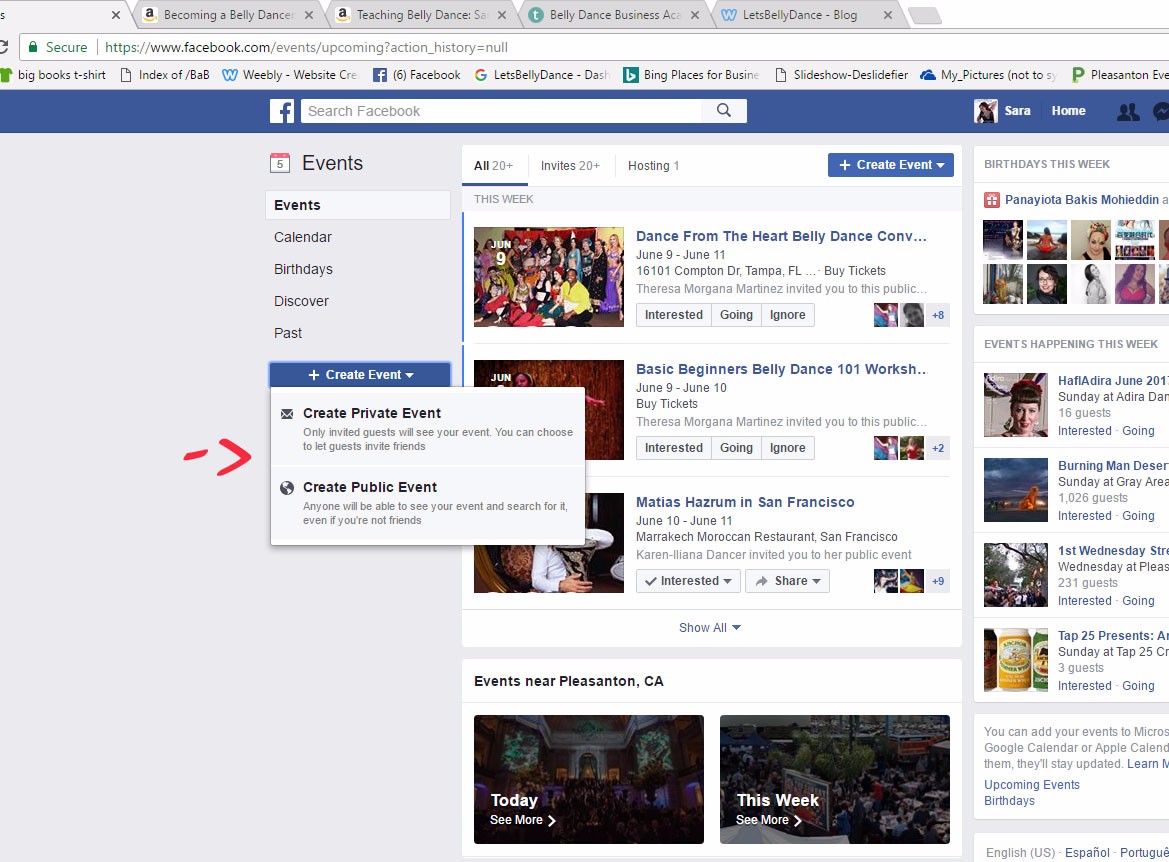 Public events are searchable by the public. Anyone can find them if they look.
Private events can only be found by those that have been invited. If you want, you can allow invited guests to invite others, but that is as far as your reach will go.
I suggest you create a public event if your aim is to sell tickets, or find new students. You want your friends to come, to invite their friends, who will also invite their friends. You want the dancer who is performing for the first time, or the student who is attending their first lesson to be able to tell their family and work colleagues "just search X event/class", and for them to be able to find you. That will not happen if you create a private event.
Private events are really meant for kid's birthday parties, the company BBQ and the girls night out wine tasting – you want your guests to find it, and to be able to invite their "plus one" – but you don't need your best friend's creepy ex to turn up….
If you are using this workshop to learn about event planning and don't have an event to promote today, you could build a private event, just so you can see how everything works - and know that no one else will find it.
If you are using this workshop to promote an event that is going to happen, create a public event.
This part of the process can not be changed during editing, so take a moment to double check which kind of event you want to build!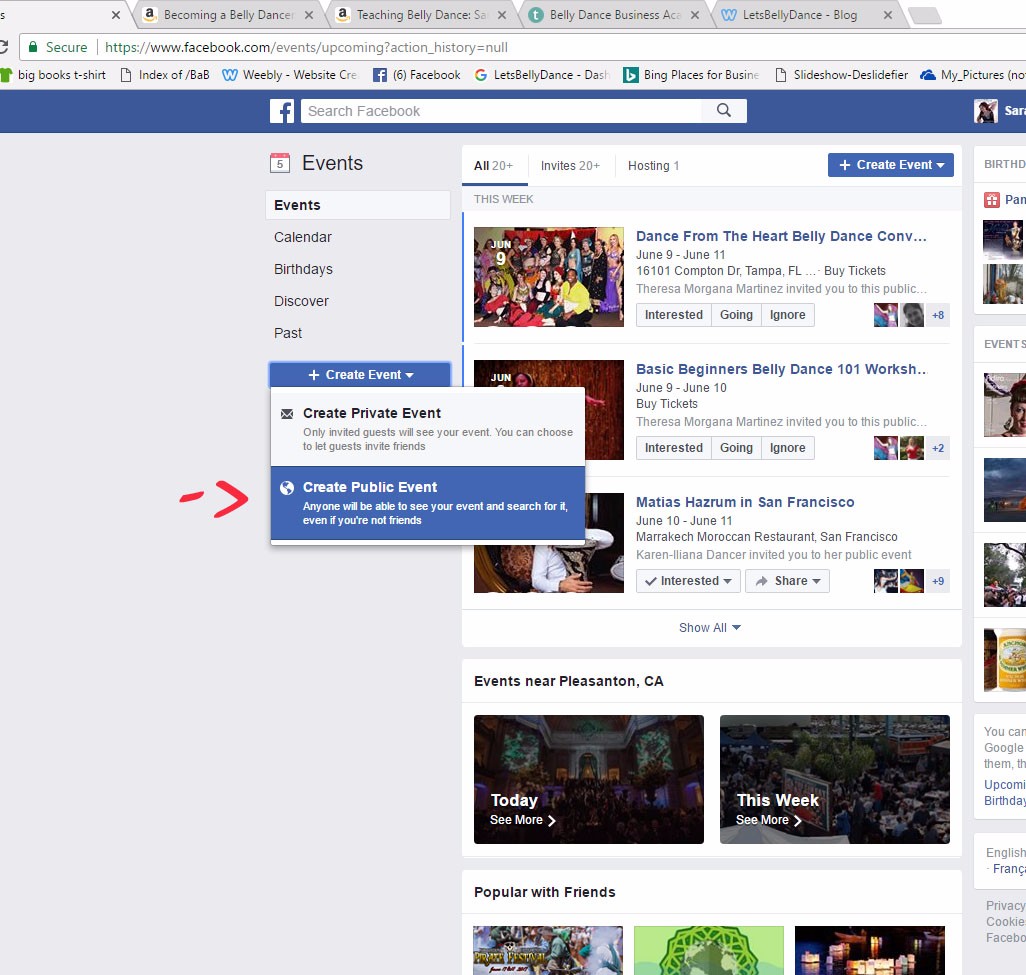 Complete and Continue